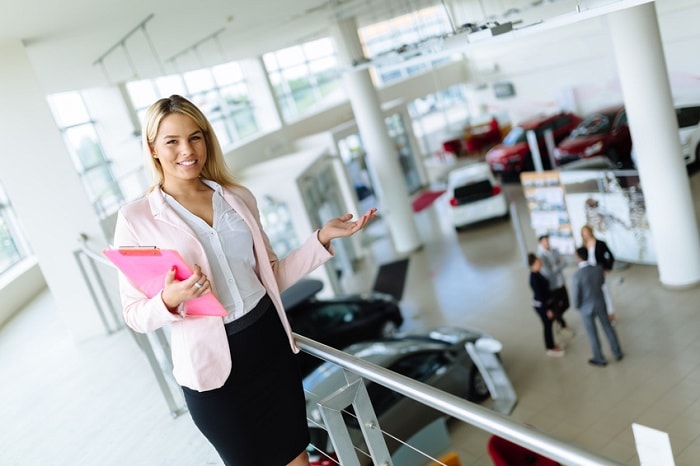 Whether you're interested in a
2017 Toyota Corolla
or a new Toyota truck, we suggest that you visit our Indianapolis, IN Toyota dealership to find what you're looking for. We have a full inventory of the latest Toyota models and we'll be happy to help you find a vehicle that matches your lifestyle.
As a Toyota dealer that recognizes the critical role women play in the workforce, we couldn't be prouder to tell you that two Toyota employees have won national Women in Manufacturing Awards. Every year, Women in Manufacturing STEP Ahead Awards are given to females who demonstrate excellence and leadership in their careers. People at every level of an organization are eligible to win an award and candidates are nominated by their coworkers for their achievements in things such as productivity, reducing costs, and customer satisfaction.
Lisa Lawrence, a body weld manager at Toyota Motor Manufacturing, Kentucky, Inc. and Nora Arellano, a senior engineering manager at Toyota Technical Center in York, Michigan, received STEP Ahead Awards this year. Both accomplished women were recognized for their leadership and the contributions they've made to manufacturing.
We're hoping that the awards these two Toyota employees won and the awards given to other females in the manufacturing industry inspire young women to pursue careers in the field. While women represent about 50 percent of the nation's workforce, they only account for about 27 percent of the workers in the manufacturing industry. According to a survey conducted by Deloitte and The Manufacturing Institute, 60 percent of the open skilled production jobs in the industry remain vacant because of a talent shortage, which is partially attributable to women being sorely underrepresented in manufacturing.
We know there's little that the next generation of high school and college graduates can't do, and we look forward to seeing more and more women pursue careers in manufacturing and other fields that interest them. If you want to inspire your kids to work in the manufacturing field, bring them by our Toyota dealership on the west side of town. Once they see our Toyota cars and the advanced technology that's behind our intelligent safety features, we think they'll have a better understanding of how rewarding a manufacturing job can be.