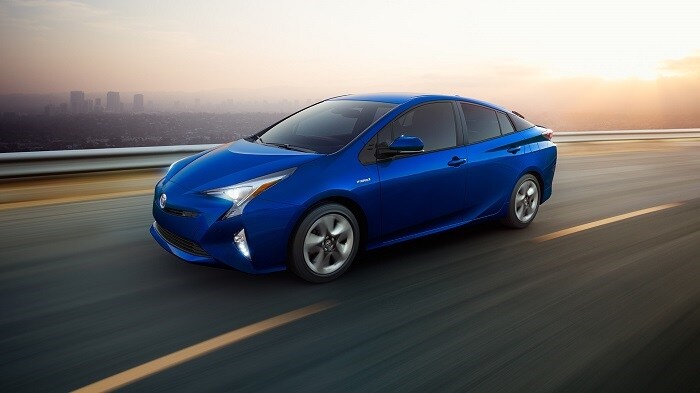 Every year, Consumer Reports looks at vehicles such as the 2017 Toyota Prius, the 2017 Toyota 4Runner, the 2017 Toyota Tundra, and cars in other automotive classes to determine which vehicles are the most reliable overall. Based on the publication's 2016 Annual Auto Survey, two Toyota models made the list of the top ten most reliable cars on the road today – the Toyota Prius and the Toyota 4Runner.
To identify the most reliable cars, Consumer Reports looks at many different things that can go wrong with an automobile. The publication examines 17 areas that are often problematic that range from simply inconvenient to severe, including squeaky brakes, broken interior trim, transmission repairs that aren't covered by a warranty, and issues with four-wheel drive systems.
Each potential problem is weighted for severity so that every vehicle can receive a Predicted Reliability Score. A car's Predicted Reliability Score is then combined with data from the vehicle's track tests, safety data, and the results of Consumer Reports' owner-satisfaction survey. Based on this combined information, the vehicle is given an Overall Score.
As Toyota dealers serving Indianapolis, IN and surrounding areas, we're really proud that the Toyota Prius earned the top spot on Consumer Reports' list of the top ten most reliable cars. Of course, we're equally proud that the Toyota 4Runner earned a spot on the list.
If you want to learn more about the Toyota Prius, the Toyota 4Runner, or any of our other Toyota models, visit our Toyota dealership on the west side of town. Our expertly-crafted vehicles are renowned for their style and enduring reliability and have been for years. Once you take a Toyota automobile for a test drive, you'll see that the Toyota brand's reputation for producing high-quality, long-lasting cars is well deserved.
Visit Tom Wood Toyota on Lafayette Road today!