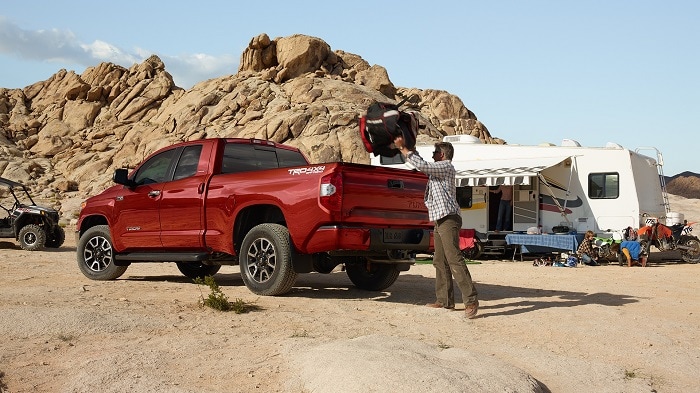 Have you ever wondered, "Are there Toyota dealerships near me that can tell me what the most popular car colors are?" If you have and you live or work near our
Indianapolis, IN Toyota dealership
on the west side of town, we can tell you that there's at least one nearby dealership that can. And it's Tom Wood Toyota!
What colors are the most popular depends largely on the type of automobile you decide to buy or lease. If you're thinking of getting a minivan, SUV, or truck like the 2017 Toyota Tundra, for instance, the most popular color is white. In fact, white has been the color of choice for minivans, SUVs, and pickup trucks for more than a decade.
Here are the other colors that are popular among owners of SUVs and trucks in descending order of popularity after white: silver, black, medium dark blue, medium dark gray, medium red, medium dark green, light brown, bright red, and gold.
Silver is the most popular color for people shopping for passenger vehicles, such as sedans, wagons, and hatchbacks. After silver, the preferred colors among people looking for these kinds of automobiles are white, light brown, black, medium dark blue, medium red, medium dark gray, medium dark green, gold, and dark red.
Why you may not think the color of your car is that important, you should think again. The exterior color of your automobile may influence its resale value. With that in mind, a general rule of thumb is that picking a sought-after color today may make your automobile more attractive to a buyer several years from now. If you're not sure what color you want but you need a new vehicle, you may want to choose a more neutral color just to play it safe.
Whether you want a vibrant color or a neutral shade, you won't be disappointed with the choices that are available to you when you're shopping for a new Toyota automobile at our convenient location. Visit Tom Wood Toyota to find a
new Toyota car
that's right for you in a color you'll love today.