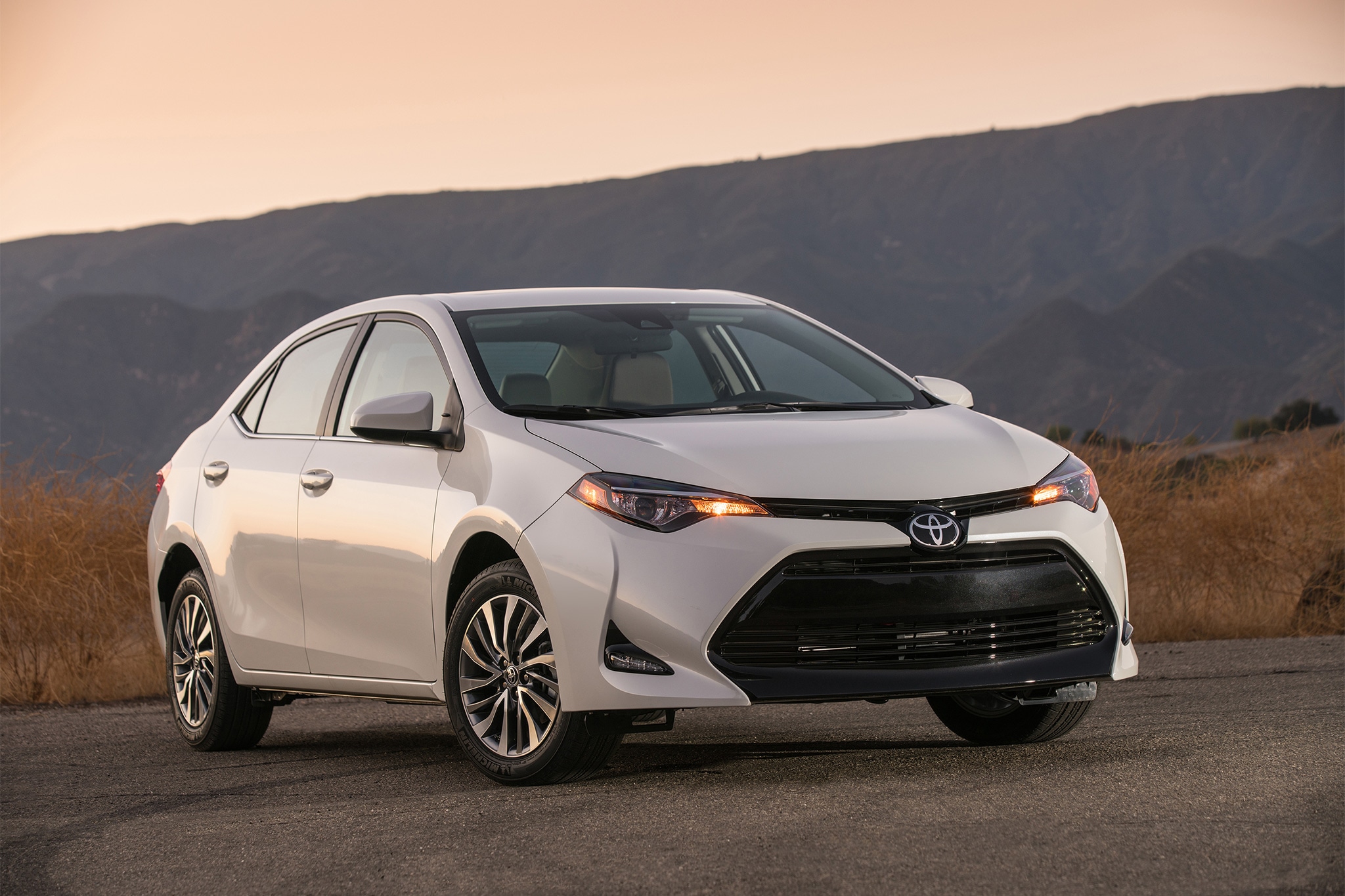 Are you the parent of a new teen driver? If you are and you're like a lot of other proud parents, you may be considering purchasing a Toyota vehicle for the new driver in your family. While that's incredibly generous and thoughtful, you can't get just any car for your teenager.
Buying a car for a new, young driver requires you to think about certain things a bit more than when you're shopping for a vehicle for yourself. Safety is the top concern you really need to think about. You want the car you bring home for your child to be as safe as possible. At a minimum, the vehicle you get for your child should have airbags and traction and stability control.
When you visit our Indianapolis, IN Toyota dealership on the west side of town, you'll see that the 2017 Toyota Corolla is a comfortable yet affordable sedan that comes equipped with many standard advanced safety features. The advanced safety features that are on the new Toyota Corolla include adaptive cruise control, a rearview camera, a forward collision warning, automatic braking, pedestrian detection, automatic high beams, and a lane departure warning that has steering assist.
While knowing the new Toyota Corolla has advanced safety features to keep your child safe will give you peace of mind, you'll find even more comfort in knowing the 2017 Toyota Corolla earned the Top Safety Pick+ rating from the Insurance Institute for Highway Safety. This means the car is one of the safest choices in its vehicular class.
In addition to safety, you also have to think about the body style that's appropriate for a new driver. The Insurance Institute for Highway Safety and the Insurance Information Institute both recommend a midsize car for teen drivers.
A vehicle's fuel economy is another big consideration when you're shopping for an automobile for your child. Regardless of whether you're going to cover your child's fuel costs, you should try to get a vehicle that's affordable for your teenager to drive.
Whether you're interested in getting your teenager a Toyota truck, a 2017 Toyota Corolla, or another one of our capable vehicles, we have a Toyota car your teen will love as much as you do. Visit Tom Wood Toyota to find a Toyota vehicle for your child now.