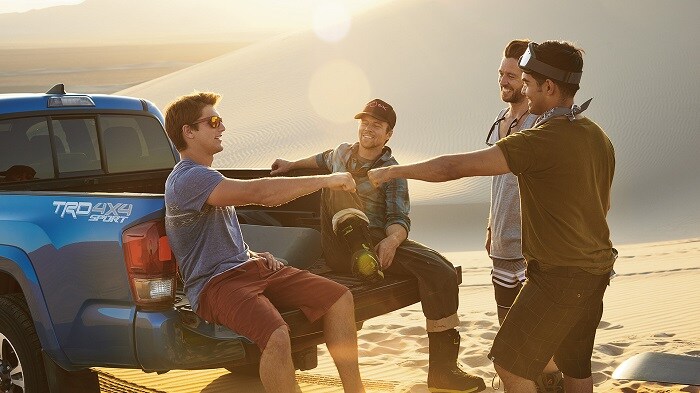 If you're like a lot of parents across the nation, you may be thinking of getting a car for a teen driver in your family as a reward for all of the effort they've put into their coursework during the school year. Getting a vehicle for your child will make it easier for them to get to work during the summer months and it'll take some pressure off of you.
While there are many reasons why it may make sense for you to get an automobile for your teen driver, the question is, "Should you get a 2017 Toyota Tundra or a pre-owned Toyota Tundra?" Even if you're not considering a pickup for your young driver, you're probably wondering whether you should buy a new or previously owned vehicle.
If you're trying to make this decision, contact our Indianapolis, IN Toyota dealership to talk to our friendly, knowledgeable sales team. We'll explain the benefits and drawbacks of buying a new car or a pre-owned automobile.
The biggest benefit to buying a new car is that many new models come with either standard or available advanced safety and driver assistance technologies. The most notable downside is that new cars often cost significantly more than pre-owned models. Plus, new cars cost more to insure and register.
The most significant benefit to purchasing a previously owned vehicle is that you'll normally pay a lower price. You can simply keep the money you save or you can use it to buy a higher trim or a vehicle that has more features. As you'll see when you visit our Toyota dealership on the west side of town, many of our pre-owned vehicles have intelligent safety features you may want your child's automobile to have. Another advantage to buying a previously owned car is that they ordinarily cost less to insure and register.
If you want to learn more about the benefits of buying a new or pre-owned car for your teen driver, contact Tom Wood Toyota. We'll help you find a Toyota vehicle you and your young driver will love!