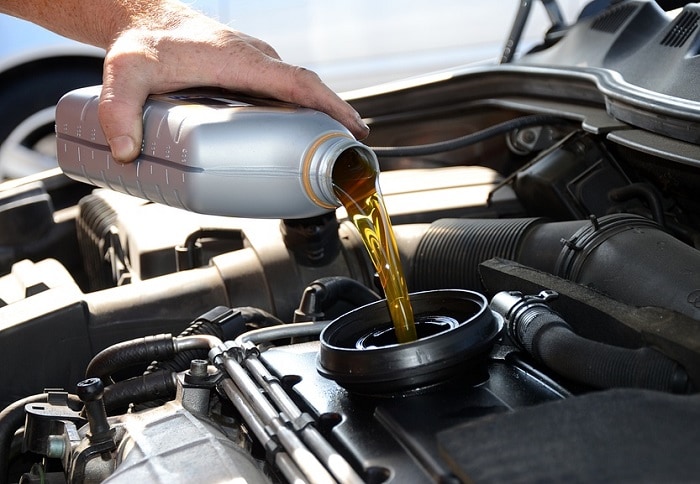 Whether you drive a 2017 Toyota RAV4, a 2017 Toyota Tacoma, or an older Toyota model, the smartest thing you can do to protect your engine and car is have your oil and oil filter changed in keeping with the schedule in your owner's manual. Our Toyota service center near Zionsville, IN is open six days per week, including Saturdays, which makes it easy for you to bring your car to us whenever it needs an oil change.
Even though you may know that changing your oil and oil filter is an effective way to protect your engine, you may be curious about the more specific reasons you should change your oil. Here are the top five specific reasons you should have your oil and oil filter changed regularly:
· Lubrication: The oil in your car is what keeps the moving parts in your engine lubricated. These moving parts generate heat, which will wear down your engine prematurely if they're not sufficiently lubricated.
· Cooling: When your engine's parts move without enough lubrication, it creates friction, which produces heat. Having clean oil, and enough of it, will prevent too much friction from occurring, which will protect your engine from overheating.
· Debris: Debris can cause corrosion and shorten an engine's working life. As time passes and you put mileage on your odometer, your oil breaks down and starts to resemble sludge. When this happens, the oil can no longer protect your engine from debris or sludge build-up.
· Mileage: If your engine doesn't have enough lubrication, your mileage will drop. With regular oil and oil filter changes, you can save money at the pump.
· Resale Value: If you maintain your car the way you're supposed to by sticking to the maintenance schedule in your owner's manual, your vehicle will have a greater value when you resell it. To protect your automobile's resale value, have your oil and oil filter changed regularly.
If your vehicle is due for an oil change, visit Tom Wood Toyota on the west side of town today.