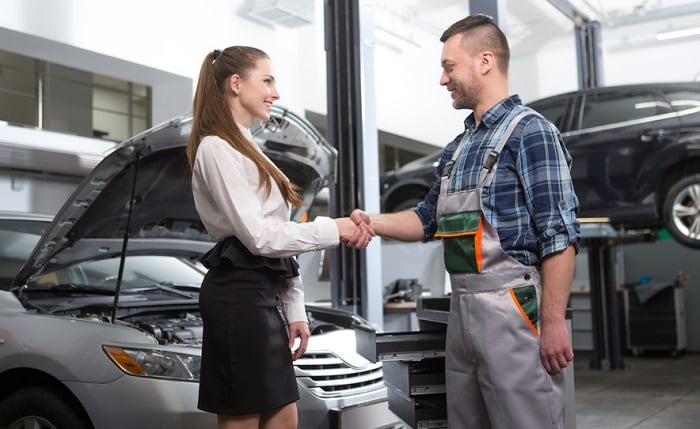 Have you been thinking about buying a new Toyota Tacoma or Toyota Highlander? Regardless of the type of vehicle you are hoping to buy or lease, you can always trust in our staff at Tom Wood Toyota to help you with the decision. When you buy a vehicle, you will want to do whatever possible to take care of it, which means regular maintenance. If you want to cut down on your maintenance costs, we can go over all of the details of ToyotaCare and the benefits it provides.
Peace of Mind
Drivers like to go with the Toyota brand name for a number of reasons, including the quality and performance as well as the no cost maintenance plan known as ToyotaCare. This is worry-free maintenance performed by our certified Toyota service technicians and we also keep a complete maintenance history for you. We will take care of reminding you about all of your upcoming maintenance so that you do not have to worry. Along with maintenance, this plan includes 24-hour roadside assistance. You have this access for two years from the effective date and you have the bonus of unlimited miles.
Our Service Center
Whether you are thinking of trading in your vehicle for a new Toyota model, our staff is here to help at your local Whitestown, IN Toyota dealership. Whenever you need maintenance or repairs, we have a state-of-the-art Toyota service center staffed by trained technicians who are available to address your automotive needs. It is important to us that you are satisfied with the quality of work that we provide so that you can spend time enjoying your vehicle.
6408 Crane Drive in Whitestown, IN is where you will find Tom Wood Toyota. Whether you want to learn more about ToyotaCare or if you would like to make a service appointment, you can reach our friendly, knowledgeable service team by calling (317) 298-2906.