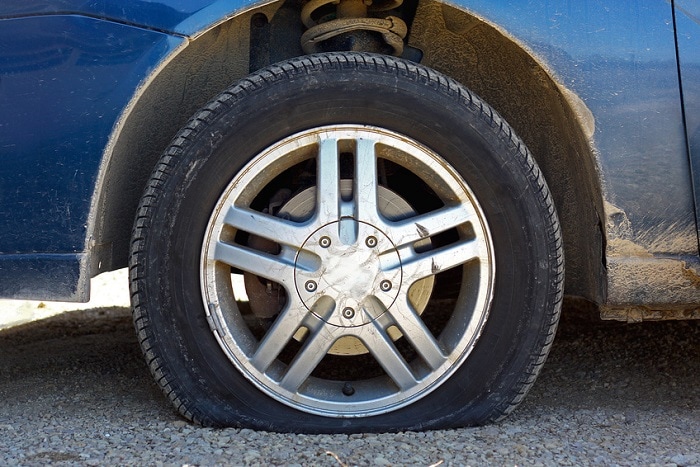 Nobody wants to get a flat tire, but this is something that is sometimes unavoidable. Instead of being stranded on the side of the road and looking for help, knowing how to change a tire can come in very handy. When you have a spare on your vehicle that you need to replace, we can get you into our Toyota service center at Tom Wood Toyota to mount and balance it for you. In the meantime, we would like to give you some information on how to successfully change a tire:
Changing a Tire
Pull over to a safe area where you can change the tire, making sure that there is room to work and that you have even, solid ground.

Get the spare tire along with the tire iron and jack.

Loosen all of the lugs on the flat tire before you start to jack up your Toyota Highlander or Toyota Camry.

Take off the flat tire and then replace it with your spare tire.

You can then use the jack to lower the vehicle to the ground carefully, then you can tighten up all of the wheel lugs.
Helpful Tip: You may not know all of the best spots on your vehicle to place the jack. If this is the case, you can refer to your Toyota vehicle owner's manual to find the best jacking points.
You should always have an inflated spare tire ready to go with the necessary tools if you happen to get a flat. For a brand-new tire, we can get one mounted and balanced at your convenience at Tom Wood Toyota. Our full-service Toyota dealership is located at 6408 Crane Drive in Whitestown, IN. You can contact our Toyota service team by calling (855) 747-8139 and we can set up a tire service appointment for you. Be sure to ask about current service specials!