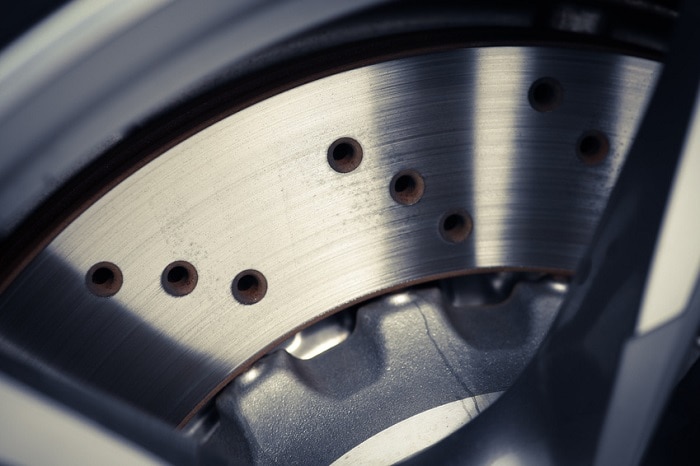 Keeping your car running at its best is a common goal in the Toyota service department at Tom Wood Toyota. We aim to do so by providing thorough care by certified technicians for routine service and repair. One of the common parts that requires regular maintenance and replacement are brakes. Learn more, then visit our Whitestown dealership today!
Brake Basics
Most vehicles operate with disc brakes, which comprise of five components - rotors, calipers, brake pads, brake lines, and brake master cylinders. Your brake system is one of the most important systems in your Toyota Corolla for safety. Maintenance, repair, and replacement are crucial to avoiding an accident due to difficulty braking.
Due to wear and tear, brake pads and brake discs are the two components that will likely need replacement at some point. Indications that it's time to bring your vehicle into our service department for replacement include noise, vibrations, overheating, or your warning light is illuminated.
Our Service Department
The team in our Toyota service department is prepared to handle a variety of automotive maintenance and repair tasks. Some of the more common services we perform are oil changes, brakes, wheel alignment, and tires. Because we value the loyalty of our customers, we offer amenities to make your experience even better. Enjoy a complimentary car wash upon each visit, early bird service, advanced equipment, and transportation plus rental car service. Before your visit, check out our parts and service specials.
You can find our dealership at 6408 Crane Drive in Whitestown, IN. We also serve Zionsville, Fishers, and Avon. In addition to cutting-edge service, we also have a showroom that is full of remarkable new cars and a vast used car inventory. We hope to see you soon!