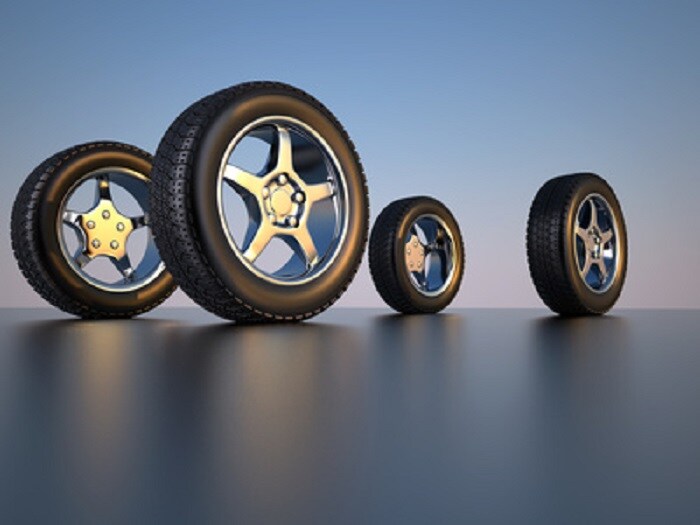 In order for new cars to run effectively, many fast-moving parts need to work together in perfect harmony. One of the most basic yet vital vehicle components are tires. Your tires are constantly moving at high speeds and touching the ground, which is why it's very important to keep up with regular maintenance. Let the certified technicians at Tom Wood Toyota help!
Tire Services
Certain services are crucial for keeping your tires in top shape. Rotating your tires every 6,000-8,000 miles or six months allows them to wear evenly. Avoiding this maintenance task could result in decreased gas mileage, premature wear, and a feeling of imbalance when driving. Tire alignment is the key to caring for your suspension, which connects your car to the wheels and affects how they touch the ground. If you feel your car pulling to either side or if your steering wheel is off-center, it's time to get it realigned.
Replacing Your Tires
Even with the best care, you'll need to replace your tires eventually at our Toyota Tire Center. There are many different types of tires with very different functions. All-season tires provide drivers with decent traction throughout the seasons. However, if you have a performance vehicle, it may be wise to consider performance tires, summer tires, and winter tires for maximum traction all year-round. If you are looking for tires made specifically for your SUV or truck, they are also available. Our technicians will examine your tires, discuss your driving style, and determine the best type of tire for you.
Tom Wood Toyota is located at 6408 Crane Drive in Whitestown, IN. In addition to our Toyota service department, we carry the latest Toyota models, including the 2020 Toyota Corolla, and have a great selection of used cars. Visit today!