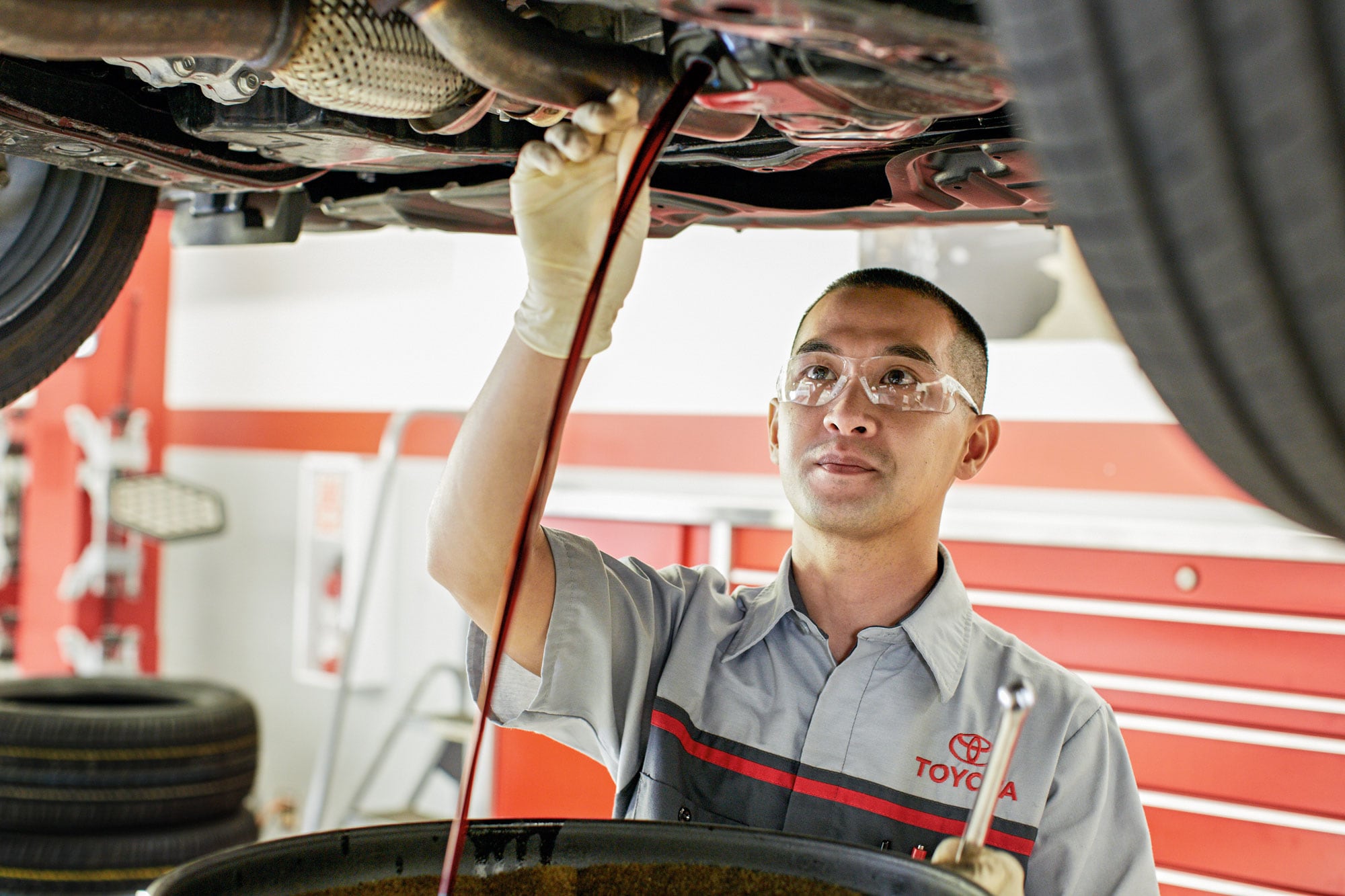 If you've been on the road for some time, you know that each Toyota vehicle has unique needs and requires parts that are made for its particular model. They will also need the correct oil to run safely for many years to come. The certified technicians at Tom Wood Toyota are here to teach you about the different types of oil. If you have any additional questions, contact our Toyota Indianapolis location.
Types of Oil:
Conventional oil: This is the most common type of oil that vehicles require. It is usually recommended for lighter-duty, lower mileage models with less complex designs.
Full synthetic: If your vehicle needs a full synthetic oil change, it's likely that your engine is highly complex and needs extra lubrication. This type of oil is resistant to oxidation and fights against thick, dirty oil or sludge.
Synthetic blend: If you want to provide your engine with quality synthetic oil but not break the bank, a synthetic blend may be your answer. This oil provides added protection with both synthetic and conventional qualities.
High mileage: Does your Toyota 4Runner have over 75,000 miles? High mileage oil is designed to help your vehicle consume less oil and minimize any leaks.
About Oil Changes
In order to run, your vehicle requires thousands of moving parts to work together. Because these metal parts are always rubbing against each other, they need lubrication - fresh oil - for smooth action. Oil prevents friction, which can lead to overheating and engine failure. It is recommended that you come in for an oil change every 3,000-5,000 miles or however often your owner's manual states.
Make an appointment or swing by Tom Wood Toyota today. We look forward to it.