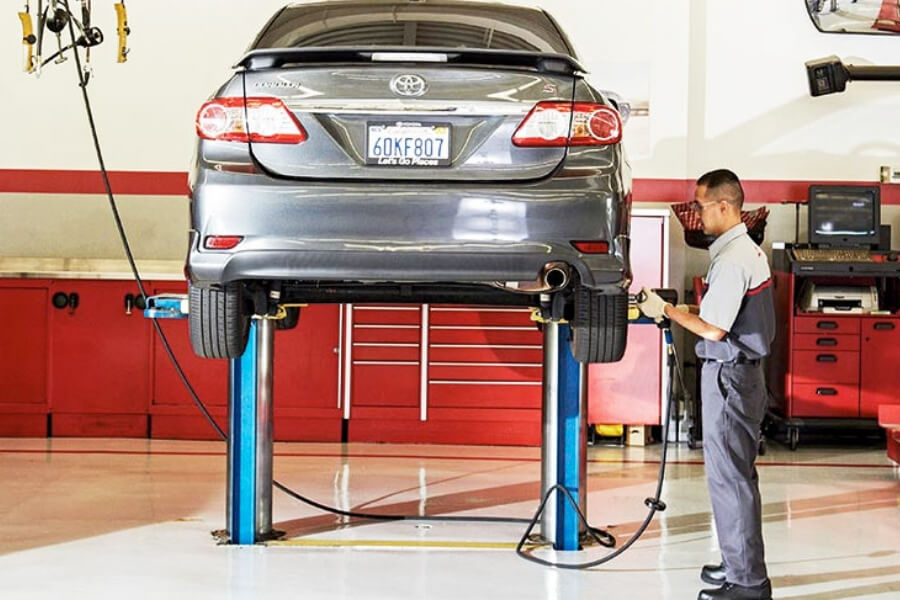 Wheel Alignment Near Whitestown, IN
Having good tires on your Toyota is one of the most important things to focus on. Not only do your tires affect your gas mileage and your grip on the road, but they also play a crucial role in both the steering and braking processes. If you want to make sure you've got total control of your Toyota, you need to occasionally take it in for alignment services.
Aligning a vehicle requires the right tools and knowledge, which means you can't do it on your own or expect a buddy to be able to take care of it. The best thing you can do if you're looking for Toyota alignment near Whitestown takes your car, truck, or SUV to Tom Wood Toyota. Years of experience means we can handle any alignment job with ease.