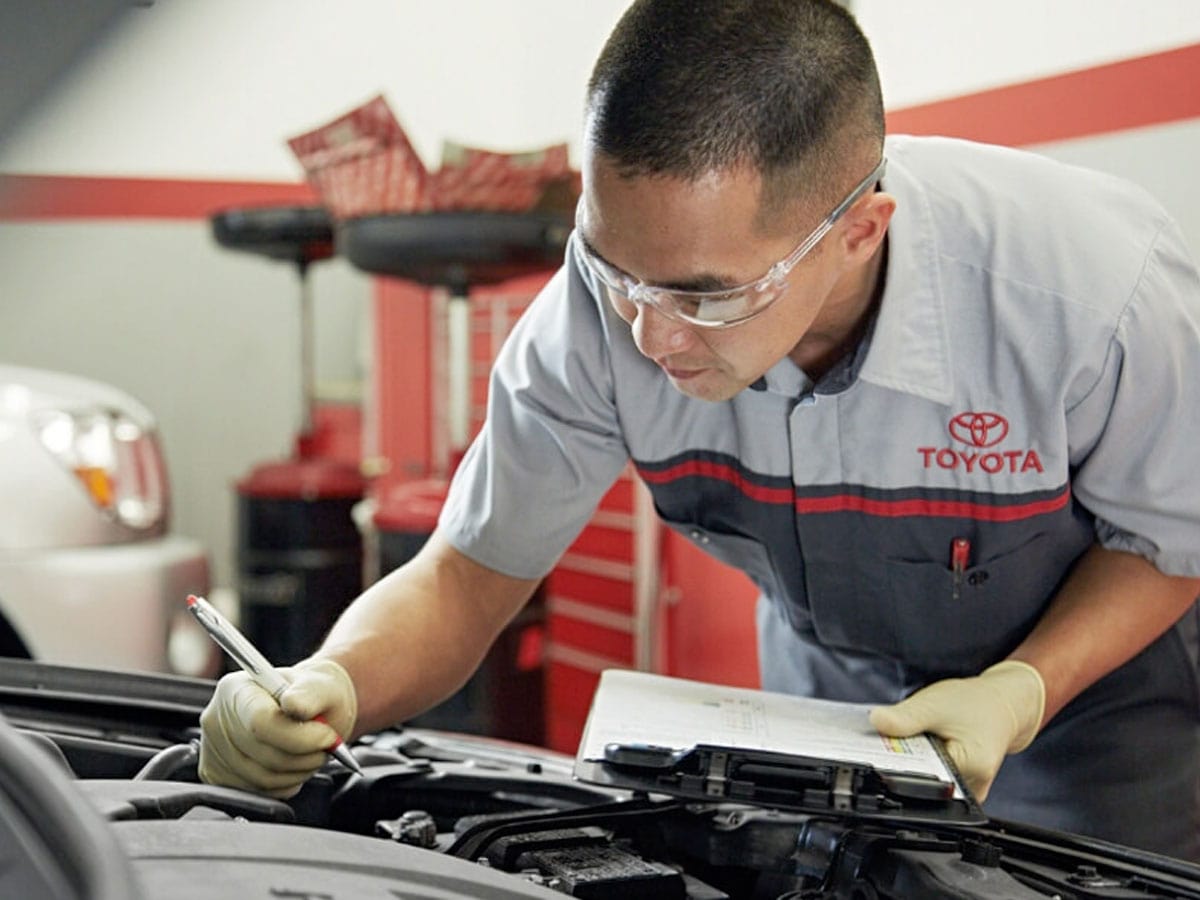 Multi-Point Vehicle Inspection Service in Indianapolis, IN
Whether you're planning on amassing six-digit mileage on your car, only intending to keep it a couple of years, or leasing it, regular maintenance is the key to keeping it running in optimum condition. And that goes for every component on the vehicle, tires, brakes, ignition, suspension, etc, etc - in short, every part including the interior. But if you want to be even more pro-active, you can go one step more, and have a multi-point inspection done on your car or truck.
When Should You Schedule a Multi-point Vehicle Inspection?
Anytime is a good time, but there can be certain events that warrant an inspection.
Before a Road Trip
Breaking down in the middle of nowhere while on a family vacation may make for nostalgic reminiscences at holiday dinners twenty years from now, but when it happens in the present with a car full of young children, it's no laughing matter.  
Before Purchasing a Used Car
Whether you've found it on a dealer lot, in a classified ad, or are getting it from a friend, looks can be deceiving. What looks like a car in perfect condition may actually be biding its time toward needing repairs. Whether they will entail a domino effect of small jobs or a big bucks replacement of a major component, it's best to know up front. If you decide to go through with buying it, you can use the knowledge a multi-point inspection gives you either to bargain down the price or request the owner or dealer make the repairs before finalizing the sale.
If you've been maintaining your car all along, a multi-point inspection, at most, may suggest a few better safe than sorry repairs, or it may reveal no problems at all,  giving you a thumbs-up, all systems go. At any rate, you'll set off at peace with the world, at least as far as your car is concerned.
What Multi-point Inspections Include
Now that we've told you why and when you need one, perhaps we should tell you what a typical Toyota multi-point inspection involves. A skilled service technician will go over your vehicle, area by area, to make sure specific parts are performing as they should.
Exterior: headlights, taillights, brake lights, windshield, windshield wipers, gas tank cap
Fluids: windshield wiper, power steering, transmission, brake fluids, and differential; and if they apply - clutch and transfer case
Interior: cabin filter, floor mats, horn, parking brake
Engine compartment: battery, air filter, oil filter, drive belts, cooling system, hoses
Brakes:  pads, rotors, calipers, drums, disks, lines, linings, wheel cylinder, parking brake cable
Under the vehicle: suspension, exhaust, propeller, steering linkage, fuel lines, axle hub, 
Tires: tread depth, walls, rims, wheels, lug nuts, damage, pressure
If you're in the vicinity of
Indianapolis
or
Whitestown IN,
Tom Woods Toyota invites you to
schedule
a multi-point vehicle inspection with one of our certified factory-trained technicians. If your schedule is a hectic one, we offer early bird
service
as well as car rentals and transportation, and no matter whether you go or stay, your car always gets a free car wash.
---
Dealer Wallet Service Marketing & Fixed Ops SEO by
Service Hours
Monday

7:30am - 6:00pm

Tuesday

7:30am - 6:00pm

Wednesday

7:30am - 6:00pm

Thursday

7:30am - 6:00pm

Friday

7:30am - 6:00pm

Saturday

8:00am - 4:00pm

Sunday

Closed