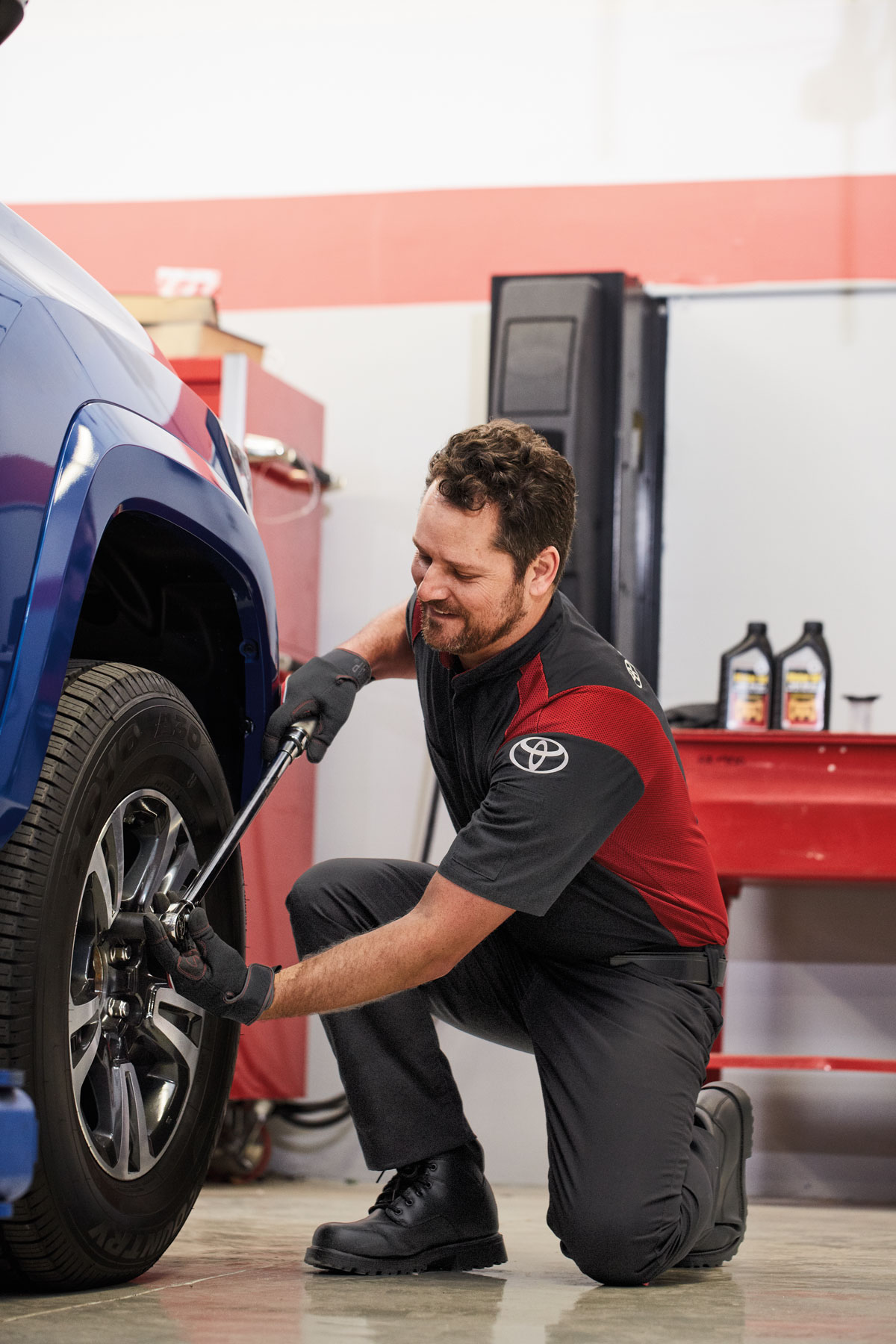 Toyota repair is available here at Tom Wood Toyota. If your vehicle has been in a collision, we can help ensure it's safe and reliable to drive, with collision repairs, services, and upgrades at the right price to fit your budget.
We're not just dedicated to helping you find the perfect new vehicle to fit your driving needs, but we also want to ensure it's safe and comfortable for years to come, no matter what.
What to Do After an Accident
If you have been in an accident, there are a few essential steps you'll want to take to ensure your and your passengers' safety and to get your vehicle running right again.
Check for Injuries: Before you do anything else, check yourself for injuries. You may cause further harm by moving your body after an accident, so take stock of first yourself, then your passengers.
Get to Safety: Try to move your vehicle out of traffic or danger, but if your car can't be moved, move yourself and any passengers to safety. After you are safe, call for help.
Document the Scene: The more information you have on the scene, the better. Take pictures, speak with witnesses, and record your own experience.
Share Information: Get the information you need from the other drivers, to ensure that you can begin the repair and upgrade process for your new Toyota as soon as possible.
Contact Your Insurance: Once you're cleared by emergency personnel, you can begin contacting your insurance to get the repairs your vehicle needs to get back out on the road.
Speak With Our Team: Our expert team will begin inspecting and repairing your vehicle, so you can start driving again with peace of mind.
Collision repairs are available here at Tom Wood Toyota, your Toyota dealership in Indiana for repairs, service, and parts. Schedule an appointment today.