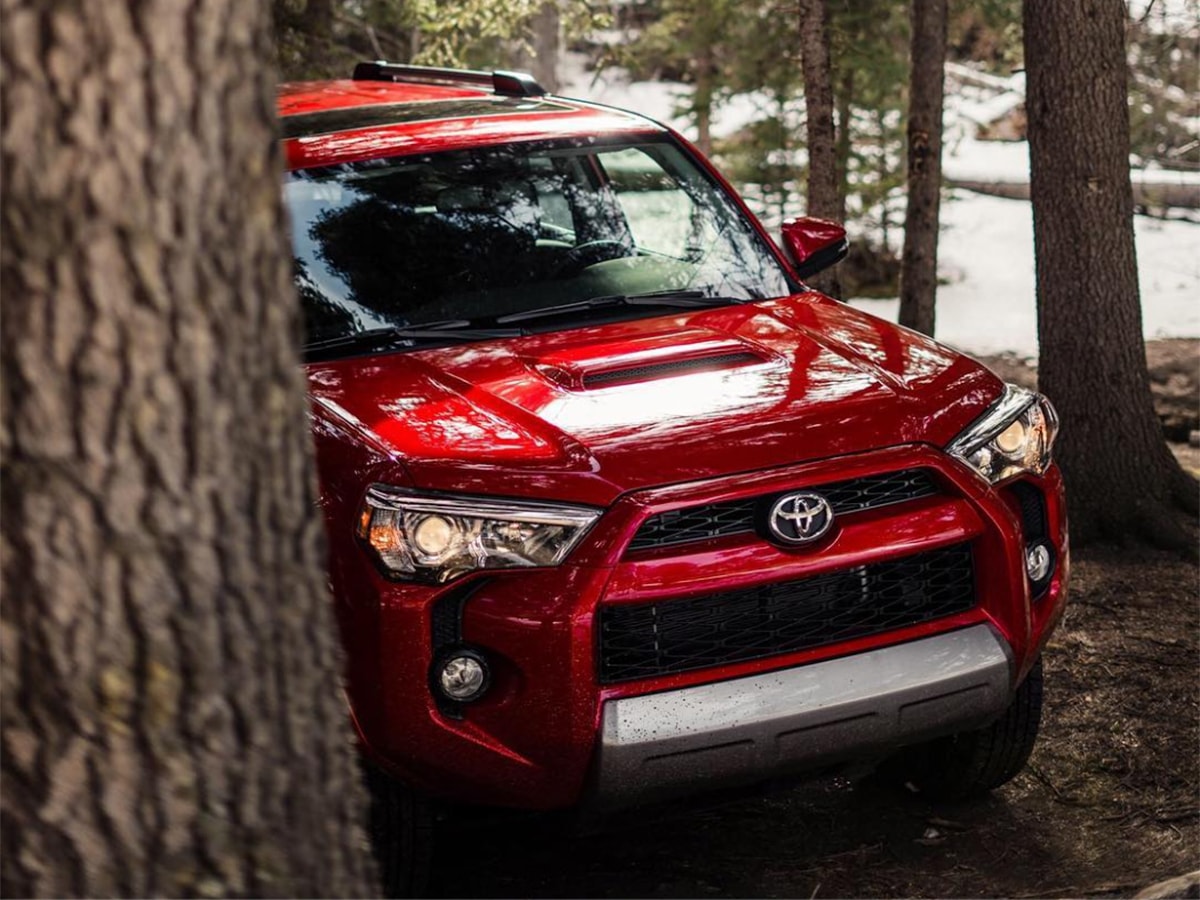 Engine Air Filter Replacement Service Near Indianapolis, IN
Today's vehicles have several filters -  oil,  cabin air, and engine air. These filters have two things in common: they prevent contaminants from getting into and harming vital parts of the car, and they all need replacing at regular intervals. The purpose of the oil filter and cabin air filter are self-explanatory. The first keeps the oil that lubricates the engine free of dirt and grit, and the second prevents debris, pollen, and other particulates from polluting the air we breathe while driving or riding in the vehicle. But what of the engine air filter, what exactly does it do?

The Purpose of the Engine Air Filter
To understand the purpose of the engine air filter, we need to consider the nature of today's engines. One has only to compare our modern day engine compartments, filled with wires, cables, and other components, to the wide open spaces in which classic cars of the 1950s and 1960s  operated, to see that today's engines operate in much closer quarters. Operating in such tight clearances, at rapid speeds in extremely hot temperatures itself places enormous stress on each of the engine's precisely performing components. This precision can be compromised should dirt, sand, or other road and environmental debris find its way into the engine, producing friction that wears down the components. The engine air filter is in place to prevent this from happening.
Air filters can be round, panel-shaped, or conical, depending on the vehicle. Situated in front of the engine, they are enclosed in a housing with an opening sufficiently wide enough to suck up the vast amounts of air traveling to the engine intake. If the filter was left exposed, it would become clogged very quickly. As it is, engine filters need a changing service soon enough.
The Consequences of A Dirty Engine Air Filter
When an Engine Air filter is doing its job, it catches dust, leaves, sand, and other debris that would otherwise impede the smooth flow of air necessary for optimum precision engine performance. Being combustion powered, an auto engine depends on a smooth flow of oxygen. Should a dirty filter impede this flow, performance will start to fall. This can take the form of decreased gas mileage, and eventually loss of power, torque, and acceleration. If a driver continues to drive under such conditions, it can wreak havoc as the engine struggles and eventually overheats or chokes.
How Often Should You Replace the Engine Air Filter
While some experts recommend changing engine air filters as frequently as every 3,000 miles, like any other replacement filter, it depends on the particular conditions under which the engine operates. So, as the driver, you need to consider
The levels of smog and pollution in your area
Your driving habits
The model and make of your vehicle
Tom Wood Toyota Service Center
Toyota owners who live near 
Indianapolis
 or 
Whitestown, IN
can always ask one of our
service
managers at Tom Wood Toyota what they recommend and depend on our factory-trained technicians to perform all the regular scheduled maintenance that will keep their Toyota running at peak performance. For those with a
schedule
too hectic to allow waiting, rental cars or transportation can be arranged. And when they return, they'll find a sparkling clean car awaiting them since car washes are part of any service the dealership provides.
---
Dealer Wallet Service Marketing & Fixed Ops SEO by
Service Hours
Monday

7:30am - 6:00pm

Tuesday

7:30am - 6:00pm

Wednesday

7:30am - 6:00pm

Thursday

7:30am - 6:00pm

Friday

7:30am - 6:00pm

Saturday

8:00am - 4:00pm

Sunday

Closed