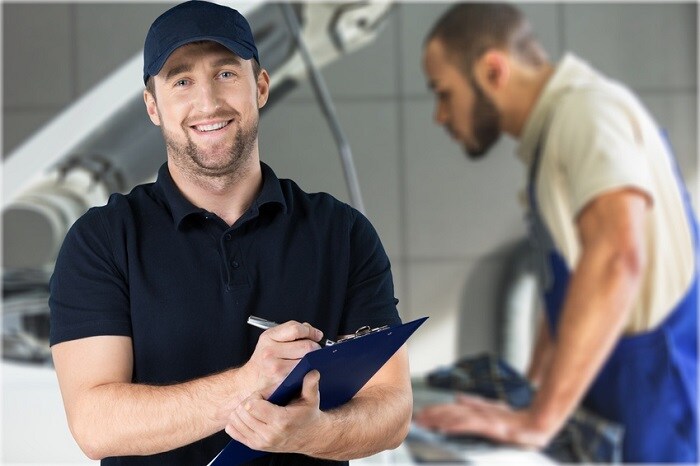 Consistent care for key components, such as your car's tires, brakes, oil, and battery, is key to ensuring your Toyota vehicle's safety, performance, and longevity. Serving Indianapolis, IN residents for more than 50 years, Tom Wood Toyota delivers the professional service your Toyota car needs. 
Why it's Important to Keep Up with Toyota Maintenance
If you're wondering where to find exceptional "Toyota service near me", our local Toyota dealer is the one to trust. We know just what needs to be done and when to keep your Toyota automobile in top condition.
Bringing your car in for regularly scheduled maintenance is vital to its performance, safety, and longevity. Plus, staying current on your maintenance needs helps prevent larger, costlier problems down the road. The basic services your car needs - a tire rotation, oil change, battery test, and brake inspection - are quick to accomplish and easy on your wallet.
Our Toyota Service Center near Indianapolis, IN
From 7:30 am - 6 pm Monday thru Friday, and 8 am - 5 pm on Saturday, you can bring your Toyota car to our local dealership at 6408 Crane Drive in Whitestown, IN for any kind of service. Just schedule an appointment over the phone or online and come in for a consultation.
Our factory-trained Toyota service technicians are adept at diagnosing and remedying any automotive issue, whether it's a simple, quick fix or a more complex problem that necessitates you leaving your vehicle with us overnight. If an overnight stay (or longer) is necessary, we have you covered with shuttle service and loaner vehicles.
Another reason to service your car at our local Toyota dealership is to take advantage of our Toyota service specials near Zionsville, IN. Specials on genuine Toyota parts and accessories, tires, regular maintenance, and more can be found on our website.