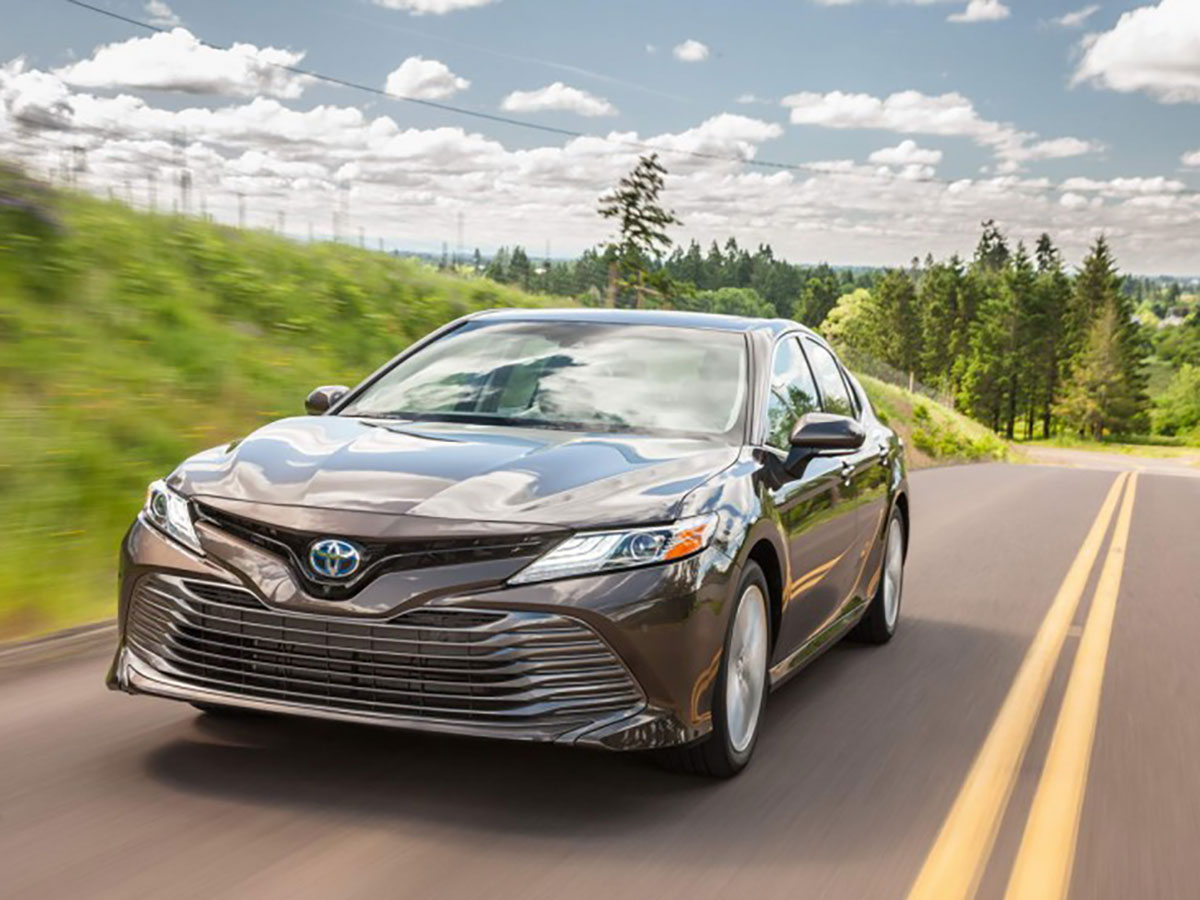 Get Your Toyota Ready for Fall
The time has come to begin thinking about fall maintenance for your vehicle! The colder temperatures always mean that your vehicle will be affected to some degree. Tom Wood Toyota wants you to be fully prepared and safe this season!  
Toyota Recommended Service Before Fall
Tire Tread & Pressure Inspections
Fall is the perfect time to assess the condition of your tires, including the spare. The tire tread should not be below 1/8 of an inch. And yes, the old trick with using a penny to check the tread still works. Take a penny and turn President Lincoln's head towards the tire tread and place it in one of the grooves. If you can still see the top of his head, then the tire most likely needs to be replaced.
When was the last time they were rotated? Your tires should be rotated based on the manufacturers' recommendation; however, generally speaking, they should be rotated every 5,000 miles, unless specified otherwise.
Schedule an Alignment Check   
Although a wheel alignment is usually completed when there is a clear sign of a problem, an alignment check should still periodically occur. Fall is as good a time as any to assess the status of a wheel alignment. There can be costly consequences of driving a car with bad alignments, such as having to replace tires that you normally wouldn't need to replace if the alignment was corrected early enough.
A more severe consequence is getting into an accident because your car pulls to one side or there is a bad suspension part. The colder temperatures during fall can also cause suspension parts to become vulnerable to the conditions, and an alignment check will identify any potential issues before they occur.  
Battery Inspection & Testing
You probably already know that the colder temperatures can wreak havoc on a battery. If you've ever gone out on a cold fall morning and was unable to start your engine, then you know that it's no fun. Having a battery test now can provide you with peace of mind and ensure that the battery is in good enough condition to last through fall.
While there are cold-cranking amps (CCA) for every battery to guard against decreased temperatures, a weak battery may not be able to sustain itself throughout the entire season. Additionally, a battery test includes inspecting the cables and the cleanliness of the battery.
Tom Wood Toyota Service Center
Tom Wood Toyota provides complimentary washes with every service completed, and our state-of-the-art facility has the latest equipment. All of our technicians are factory-trained and certified in their respective automotive expertise. Whether you're in Indianapolis, IN or Whitestown, IN, contact us for a service appointment or use our online service scheduler.
Our dealership is committed to the community, and we're continuing our support for many important causes, such as the Indianapolis Zoo, St. Mary's Child Center, Best Buddies Indiana, and several others.
Service Hours
Monday

7:30am - 6:00pm

Tuesday

7:30am - 6:00pm

Wednesday

7:30am - 6:00pm

Thursday

7:30am - 6:00pm

Friday

7:30am - 6:00pm

Saturday

8:00am - 4:00pm

Sunday

Closed